---
Services | Ministries | Missionaries | What We Believe | Resources | About Us | Location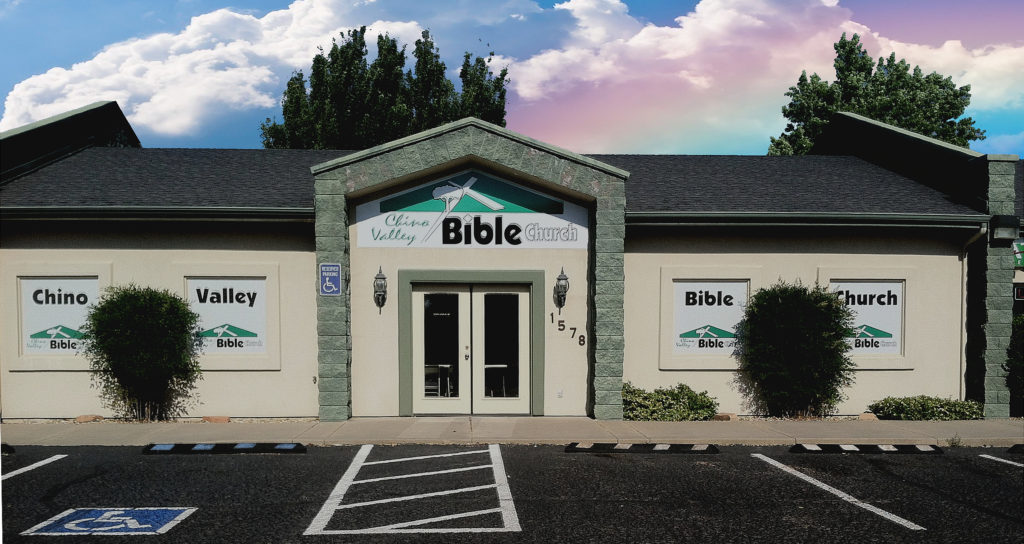 Welcome!
"Let the word of Christ dwell in you richly in all wisdom,…" Colossians 3:16
---
Services
SUNDAY @ 9 AM
COFFEE FELLOWSHIP @ 9 AM
We invite you to get to know who we are during our Coffee Fellowship. By the time Church starts, you will no longer feel like a stranger, just a friend we hadn't met yet.
NURSERY CARE @ 9 AM
SUNDAY SCHOOL K-6 & YOUNG ADULTS @9:30 (Activities begin at 9 AM)
Allow one of our Greeters to help you register your children with our Nursery or Sunday School Volunteers.
SUNDAY @ 9:30 AM
WORSHIP SERVICE starts at 9:30 each Sunday
SUNDAY SCHOOL Grades 7-12 Meet in the Fellowship Hall
We encourage teens to join the adults for Sunday worship before meeting for Bible Study.
We look forward to meeting you!
top
---
No Special Events until January 19, 2024!
Dale Koffman will present analysis on the situation developing in the Mid-East. Pray for the peace of Jerusalem!
_________________________________________________________________________________________________________________________
Kindergarten through 6th Grade
Sunday School begins at 9:30 AM. However, our children's activities begin at 9:00 AM.
Our vision for our Children's Ministry is to partner with parents in the spiritual training of your children. With your help, we will provide a safe environment in which children can learn that Jesus is real and the Bible is true!
Allow one of our Greeters to help you register your children with our Sunday School volunteers.
Sunday School for our young adults meets in the Fellowship Hall. We encourage our teens to join the other adults during the first part of our Sunday service.
Women's Ministry
Ladies Bible Studies
Wednesday night at 6 PM in the Fellowship Hall.
Thursday night at 7 PM in the Children's Ministry Annex.
Men's Ministry
Men's Bible Studies
Thursday night at 7 PM in the Fellowship Hall
Discipleship 101
Please join us to discuss the basics of our Christian Faith as we read from the Bible and grow in our knowledge of our God.
Discipleship 101 meets the First Friday of each month at 7 PM in the Fellowship Hall.
Home Bible Studies
There are currently several home Bible studies hosted by various couples from our Church.
Please contact Bruce at 928-710-9269 for the Home Fellowship/Bible Study nearest to you.
top
---
Missionaries We Support
Romania
Ionutz Popescu and his wife Irina, serve in Bucharest, Romania. They have two daughters and serve with 'CRU', (formerly known as Campus Crusade for Christ). They are living in Bucharest, and have lately been blessed with open doors to present Christ through their leadership training programs in the Universities there.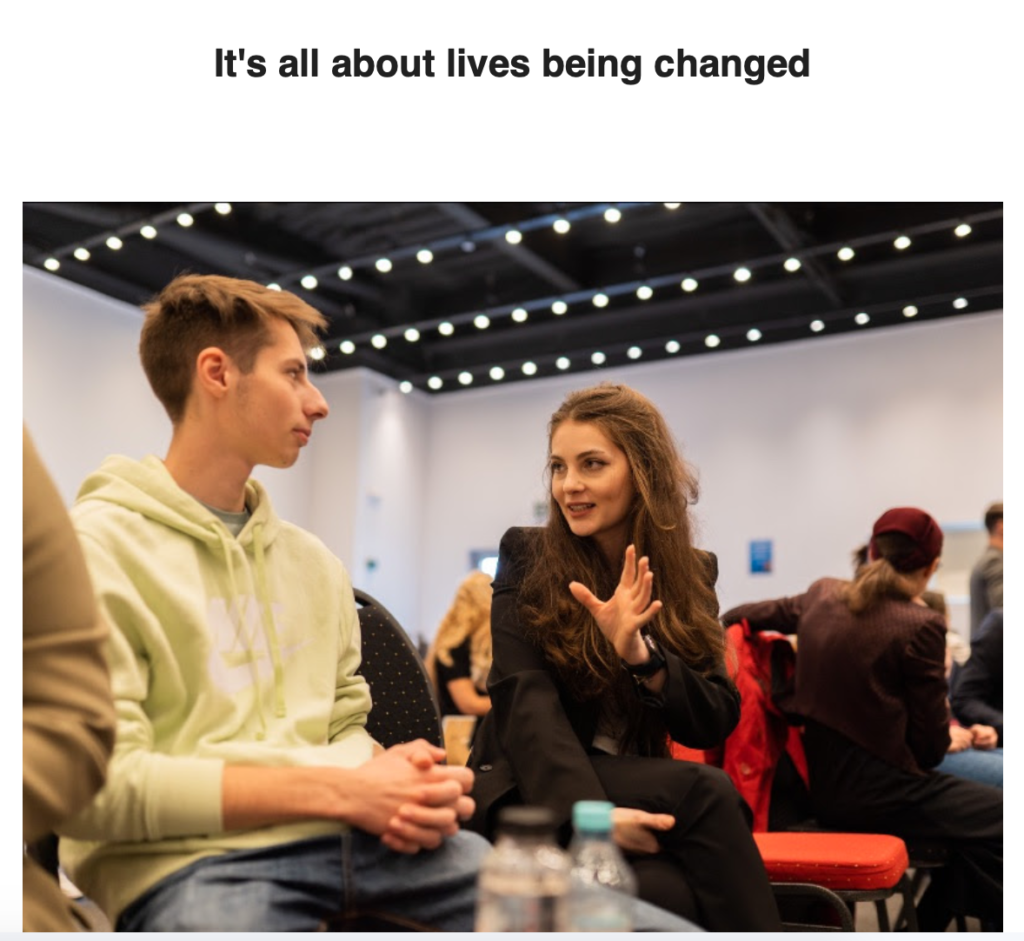 Romania
Bolog family serving in Brasov, Romania.
Iulian and Ramona also serve with the organization, 'CRU' but they are based in Brasov, a very cultural/historical city in the mountains of central Romania.
They have a son, Tudor, and a daughter, Alexa. The Lord is blessing them with fruit among the students of Brasov University.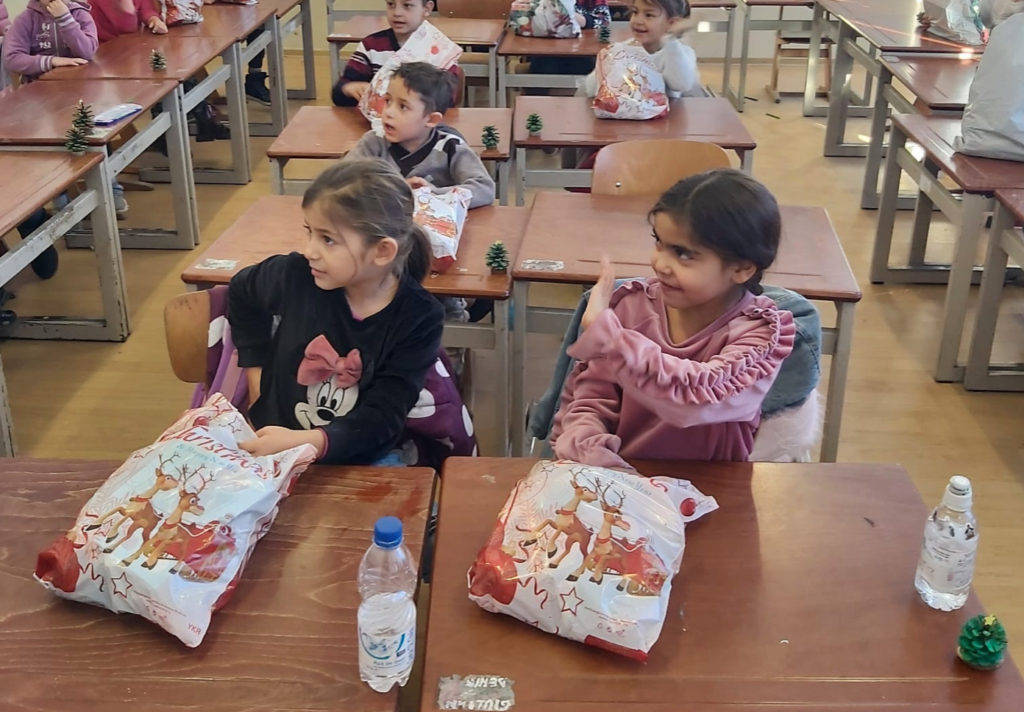 Haiti
Tim Bower and his family have been serving in Haiti until 2020 when they were
put out of the country. Haiti has become a very difficult and dangerous place for non-citizens because of Covid and other economical strains. Jesus has moved the Bowers on, and they are even now exploring new countries and praying about where they could serve next.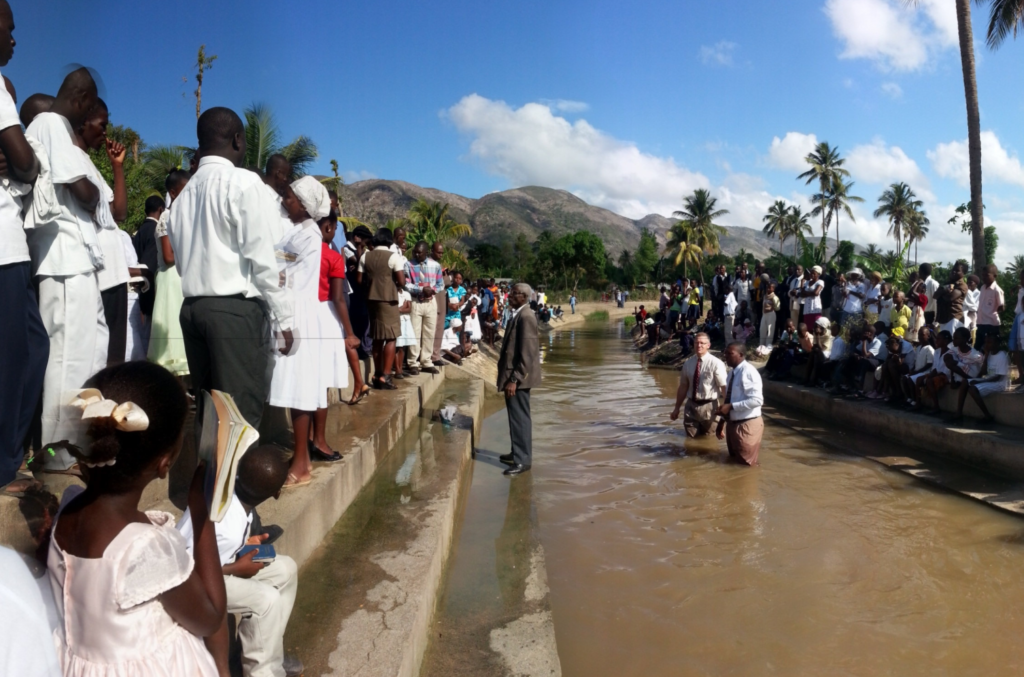 Pray with the Bowers for direction to their new place of evangelism and discipleship as well as the continued protection and edification of the churches they planted in Haiti!
---
What We Believe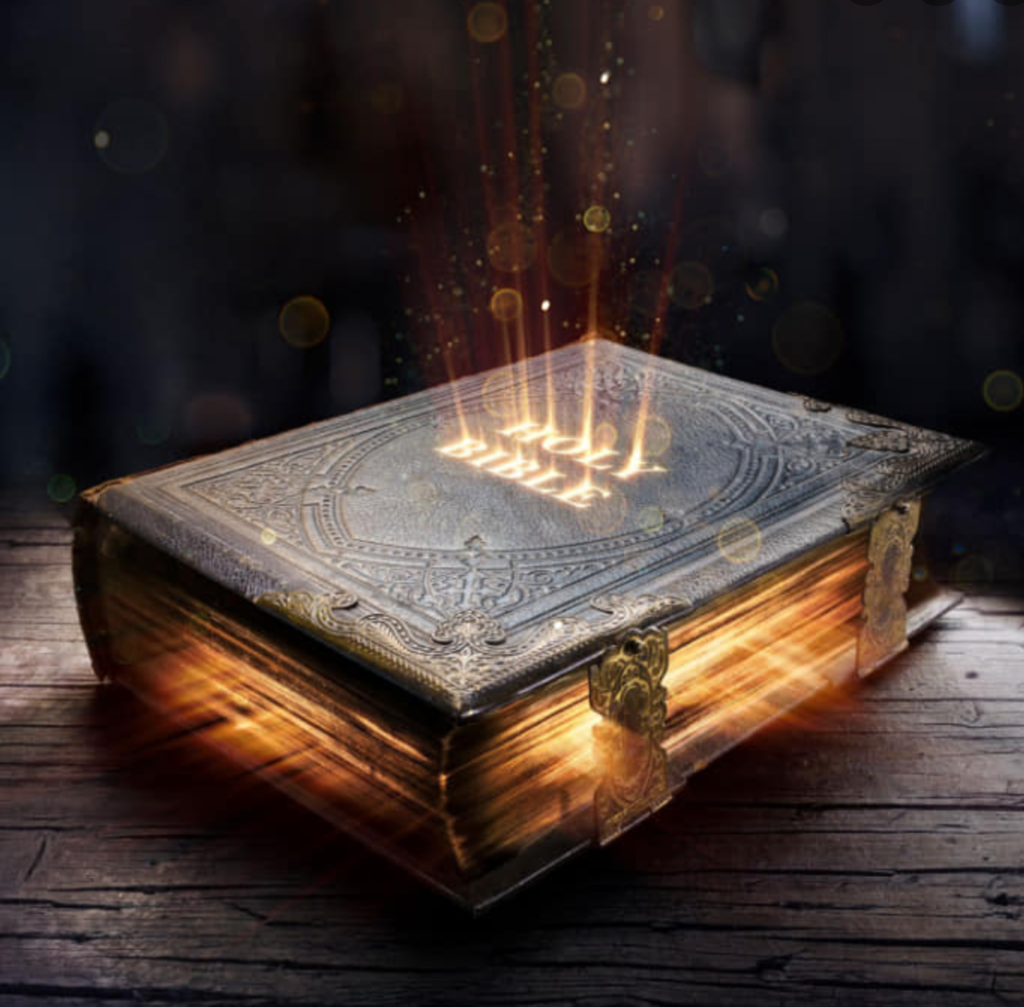 Chino Valley Bible Church
Doctrinal Statement
We believe God is one God in three persons: God the Father, God the Son, and God the Holy Spirit.
(Gen 1:1-2, 1:26, 11:5-7, Matt 3:16-17, 28:18-20)
We believe the Bible is God's inspired word, complete, infallible, and without errors in its original manuscripts.
(2Tim 3:16-17, Heb 4:12Psalm 119:160, John 17:17).
We believe that, '…the grace of God that brings salvation has appeared to all men, teaching us that, denying ungodliness and worldly lusts, we should live soberly, righteously, and Godly in this present age, looking for the blessed hope and glorious appearing of our great God and Savior Jesus Christ, who gave Himself for us, that He might redeem us from every lawless deed and purify for Himself His own special people, zealous for good works. (Titus 2:11-14)
We believe the church is those believers, born again by God's Spirit. God the Spirit has gifted every believer to live a life of holiness and to edify every member of the church through the fellowship of grace, mercy, and love in Christ Jesus.
(Romans 12:1-2, Ephesians 2:8-10).
---
About Us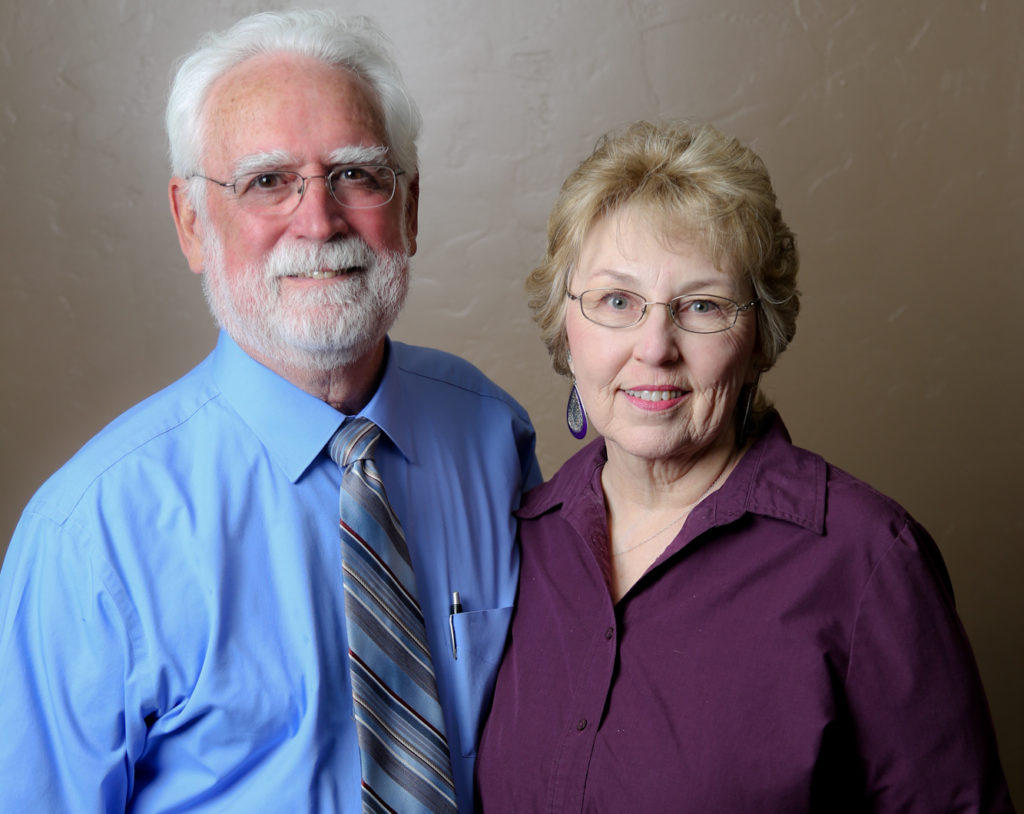 Nolan Montgomery
Pastor
Nolan graduated from San Jose Bible College in 1969 with a Bachelor's degree in Pastoral Ministry.
What started as a men's Bible study grew into a home church which grew into Chino Valley Bible Church.
Looking back, it is clear this was God's plan from the beginning. Watching God work is wonder-full.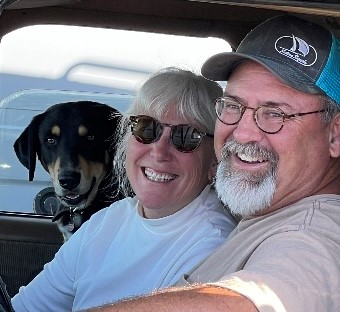 Paul and Wendy are Prescott natives and met at Prescott High School, graduating in 1979. They Married in 1980 at about the same time that Christ took hold of their hearts through a simple Bible study at a friend's home.
They have raised 4 sons and now have 3 grandsons and 2 granddaughters. Serving Christ has taken them and their children to homes in various places including Mexico, Romania, Hungary, and Iraq. During this time they spent over 20 years serving the Lord with evangelism, teaching, and helping the needy in Jesus' name.
Paul grew up in Chino Valley, and calling this "home," the Tilman's returned from the middle East to settle in for local service. God led them in 2019 to join our local ministry here in Chino Valley Bible Church.
Our Church History
Know Jesus – Serve God – Love Others
Chino Valley Bible Church started as a home church. Actually, it started as a men's Bible study which grew into a home fellowship which grew into a home church. When we outgrew the home, we rented space at Heritage Middle School. From there we moved to our current location at 317 Market Place Drive. We are a small church at heart. So, we started a second fellowship in Prescott called Living Hope.
We have a full-time pastor and a full-time youth director but the bulk of the ministry is done by volunteers. This comes from the basic belief that fellowship is any activity where the Spirit of God can minister through the gifts and talents He supplies to each member.
We at Chino Valley Bible Church sincerely believe the best way to get to know a fellowship of believers is to visit them. We invite you to join us in the worship of our Lord and Savior Jesus Christ.
top
---
Resources
In addition to several Bible translations, Bible Hub offers interlinear versions in Greek and Hebrew plus concordances, commentaries, dictionaries, sermons, and devotionals.
The Blue Letter Bible is a free Bible study app download that offers various Bible translations plus interlinear versions in Greek and Hebrew with concordances, commentaries, and dictionaries.
The mission of The Bible Project is to help people experience the Bible as a unified story that leads to Jesus. They offer creative videos that walk you through each book of the Bible in addition to word studies and biblical themes. This is a crowd-funded non-profit.
Bible Gateway is a searchable online Bible tool hosting more than 200 versions of the Bible in over 70 languages that you can freely read, research, and reference anywhere. Including a library of audio Bibles, mobile apps, devotionals, email newsletters, and other free resources, Bible Gateway equips you not only to read the Bible but to understand it.
STEP (Bible) stands for 'Scripture Tools for Every Person' and is designed to give users across the world, particularly those in disadvantaged countries, free access to trustworthy Bible expertise. Created by Bible scholars at Tyndale House, Cambridge, UK, it is curated by a non-denominational body of scholars and other volunteers who are passionate about sharing accurate information on the Bible.
The Elders of Chino Valley Bible Church caution all disciples of Christ to use extreme caution when using the internet for Bible study resources. In truth, since you already own a Bible you have in your possession the best resource for knowing God. So, read your Bible and study your Bible as much as possible with your Church family. The world's best Bible study aid is your personal Bible
top
---
Chino Valley Bible Church
317 Marketplace Dr.
Chino Valley, AZ 86323